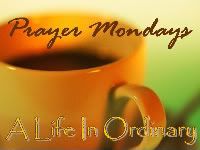 The students could write about three separate topics:
The hardest thing I've ever done...
When I was a discipline problem...
If you really knew me...
She wrote about the hardest thing she's ever done: remove pride from her life. Her father explained that this would be one of the most difficult lessons she would ever learn, but if she would learn it young, her relationship with God would have proper perspective. After all, God opposes the proud, but He gives grace to the humble.
I sat at my desk and read her paper with awe. She's half my age, but I'm pretty sure she's exactly what I want to be when I grow up.
That pride lesson is one that God won't seem to overlook in my life. I've been reminded that I'm not my own. I've been reminded that He opposes the proud. But somewhere in the back of my mind, I've dealt with a crazy nagging that pushes me to believe that I deserve what other people have. I grapple with the concept of taking turns like we're all still on the playground waiting to slide.
But in the funniest of places, God pushes on my consciousness and reminds me to lean not on my own understanding. He reminds me that there is no condemnation for those of us who are in Christ and that He has a plan, not for harm, but for a prosperous future.
There is a sense of peace in a tender Savior who finally places one hand over ours and says, "OK. Now trust Me." We finally hit a release valve and know, that even when things aren't different, things are going to be different.
Pray for that sense of peace for my husband and I as we make decisions for the future.
(And praise to God for His provision for my Big Brother and STBSIL!)
Link Up.